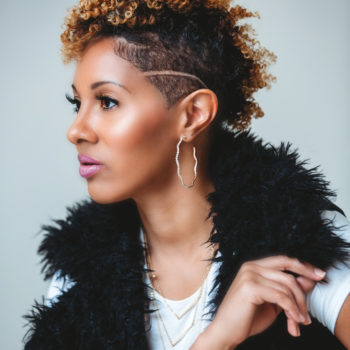 Kerri Paul
As a mompreneur, Kerri juggles parenting the #3Paulsinapod and working as a Business Consultant, Brand Influencer, and Commercial Model. She consults with top regional brands Gulf Coast Moms Blog and BeBright Daily and is a Brand Ambassador for Natural Girls Rock along with managing her children's ambassador positions with classic children's retailers The Cotton Patch boutique and The Oaks Apparel Company.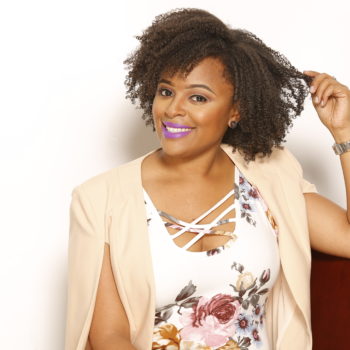 Astoria Stubbs
LaVondra Shinholster, also known as Typical BlaQueen, is a Washington, DC native and has been apart of the natural hair community for three years. In November 2016, she decided to make her natural hair journey public by revamping her personal Instagram page, starting her Youtube Channel, and creating a Natural Hair & Lifestyle Blog so that other new Naturalistas like her could feel comfortable and not alone while transitioning to the natural hair lifestyle. Since then she has been featured on many well known natural hair pages. LaVondra also had the honor of being one of a few beautiful natural hair style features on a online Essence Magazine article. As of recently, LaVondra has been working hard on helping women build self confidence and strength by embracing their natural hair. She goes above and beyond to ensure that her Curlfriends get all the knowledge they can while traveling their own natural hair journey. Her ultimate goal and objective is to have more 4C hair naturals accepted in the media and break that stigma that coily hair is not as beautiful as curly hair. All natural hair is beautiful!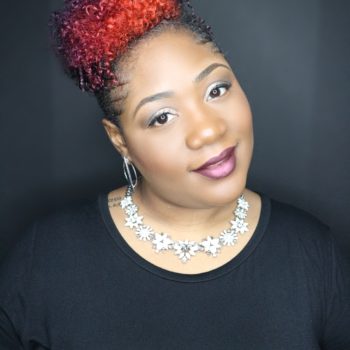 Markeita Pruitt
Markeita S Pruitt, operator of beauty brand Touch of Heaven Artistry and proprietor of Studio 29:11 Salon Gallery, was born with a passion for hair. Growing up as a kid, she played "beauty shop" with all her friends, and became well known throughout her academic years as the "neighborhood beautician". In 2004, after several layoffs, she decided to follow passion and registered at her local college to obtain her Cosmetology degree. The triumph that followed that decision has been monumentous.
As operator of Touch of Heaven Artistry and a creative soul, Markeita sees hair as a form of expressive art using each client as a canvas. Touch of Heaven Artistry, a single operator mini salon, allows her to deliver polished, unique protective styles to a clientele that has reached over 200+. Coined the "Protective Style Curator", Markeita has grown Touch of Heaven Artistry into one of Humble's Top Rated Salons.
In 2017, she launched Studio 29:11 Salon Gallery, a salon park that houses amazing creatives who are equally passionate about the beauty industry. It is her goal to rewrite the narrative that surrounds African American operated and patronized salons. Her second salon venture allows her to do just that, one stylist at a time by teaching time management, client retention, business operations and more. Markeita is intentional about her role as a leader and explicitly leads by example.
With 2018 behind her, she anticipates greater opportunities to educate stylists on proper salon etiquette, as well as operate more in another area of passion – hands on training and the sharing of hair care knowledge to non-stylists. Markeita has been blessed to present for brands such as Cantu, Motions, Kinky Curly Yaki, Kinkistry, TeamNatural, Bella Kinks, Uncle Funky's Daughter, Naturally Happy Hair, and many more.
You can find her on Instagram and Facebook @touchofheavenartistry