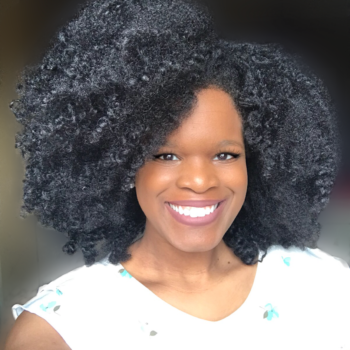 Ameka Coleman
Ameka is from Mississippi and is the Owner and Founder of the newly faith-based natural hair brand, Strands of Faith. Ameka has degrees in Microbiology, Clinical Research, and Business Management. Her passion for natural hair arose in 2006 which was the very first time she returned natural. After a brief relaxer stint in 2009, she again returned natural for good. Her passion lies in inspiring and encouraging other women to embrace their kinky, coily, curly hair and to believe that they are beautiful even when society may tell them or make them feel otherwise. Her love, passion, and care for natural hair helped to birth her brand Strands of Faith which is currently catered to Type 4 naturals to help with retention and moisture. Her goals are to build a brand that would further encourage naturals to take their hair care to the next level as well as reinvesting into her communities.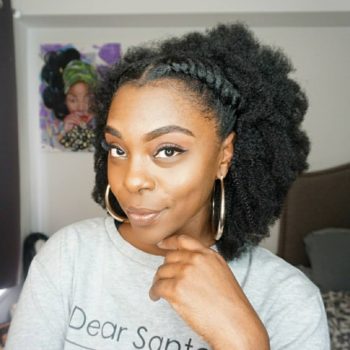 LaVondra Shinholster
LaVondra Shinholster, also known as Typical BlaQueen, is a Washington, DC native and has been apart of the natural hair community for three years. In November 2016, she decided to make her natural hair journey public by revamping her personal Instagram page, starting her Youtube Channel, and creating a Natural Hair & Lifestyle Blog so that other new Naturalistas like her could feel comfortable and not alone while transitioning to the natural hair lifestyle. Since then she has been featured on many well known natural hair pages. LaVondra also had the honor of being one of a few beautiful natural hair style features on a online Essence Magazine article. As of recently, LaVondra has been working hard on helping women build self confidence and strength by embracing their natural hair. She goes above and beyond to ensure that her Curlfriends get all the knowledge they can while traveling their own natural hair journey. Her ultimate goal and objective is to have more 4C hair naturals accepted in the media and break that stigma that coily hair is not as beautiful as curly hair. All natural hair is beautiful!